Route: Tbilisi > Vardzia > Kutaisi (central to north-eastern Georgia)
Great for: hiking, fortresses, monasteries
Best time: Year-round
My mother, bless her heart, is a hopeless romantic. When I say I grew up surrounded by books, they were, to be honest, shelves upon shelves of Silhouette Romance and Mills & Boon novels.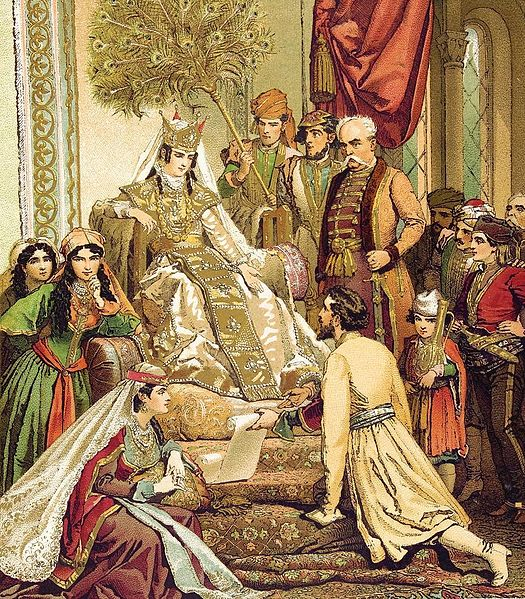 So it was no surprise when Mom visited me in Tbilisi that, of all the books she could buy about the history of Georgia, she snapped up Meg Clothier's "The Girl King" about Georgia's formidable 12th Century queen, Tamar.

The cashier at Prospero Books told her it was a great choice. Mom loved it. Dodgy historical chronology and somewhat juvenile romance aside, she had her ideal heroine – one who had to choose between her love of a boy from the mountains and her duty to her kingdom. Sigh.

But Tamar's actual relationships and interactions with the men of her day need very little massaging to be worthy of more accurate fiction, and certainly of a swashbuckling Netflix series.
Two Weddings and Epic Battles

Bestowed with the title of King because there was no word at the time for what had hitherto been unimaginable – a reigning Queen – Tamar was a woman who married twice.

She boldly divorced and banished her first husband, the power hungry, Russian boozer Yuri Bogolyubsky because he's believed to have been partial to, ahem, sodomy. There was also the matter of his pretty much plotting against her from the start, despite theirs being an arranged marriage to secure stability. We won't mention the fact that he killed his father, too.

Perhaps Tamar decided she'd had enough of violent men, considering her father, George III, had blinded and castrated his nephew and rightful heir to the throne and thrown him in jail, where he perished. George III was also known to break the legs of grumbling nobles.

Despite having ruled alongside her father for six years (from the age of twelve!) as a sort of apprenticeship, Tamar turned out to be a way more tempered ruler. And it paid off. Not before, and not since, has Georgia experienced a Golden Age and territorial expansion like the one she presided over.

From the Black Sea to the Caspian Sea, and to the Trebizond Empire she established in Turkey, Tamar owned it all. Sadly, her heirs were to go and lose a chunk of it to the Mongols twenty years after her death. Children.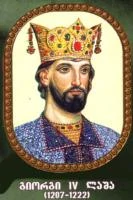 At her side during Georgia's glorious apex, was Tamar's second husband and father of her two children, the courageous and dashing David Soslan.

He was the partner she needed, and chose for herself – a devoted mate who was man enough to be her loyal subject. He fully supported his wife, leading successful military charges on her behalf, both against the horrible Yuri, who just wouldn't let it go, and an incorrigible Muslim neighbour from modern-day Turkey, the sultan Süleymanshah II.

The sultan had foolishly suggested that Tamar, being a woman, was essentially feeble-minded and should just hand over her kingdom and be his concubine. The royal couple was having none of that and, in 1202, Tamar went to the cave fortress of Vardzia where, apparently barefoot, she addressed her army from the stone-carved church. David then led the soldiers to thoroughly defeat the sultan in the historic Battle of Basiani.

The sultan really should have known better than to mess with this power couple. Just seven years earlier, in 1195, they had seized the fortified city of Shamkor, in what is now modern-day Azerbaijan. The battles of both Shamkor and Basiani, are considered to be two of the most important and successful military campaigns of Tamar's expansionist drive.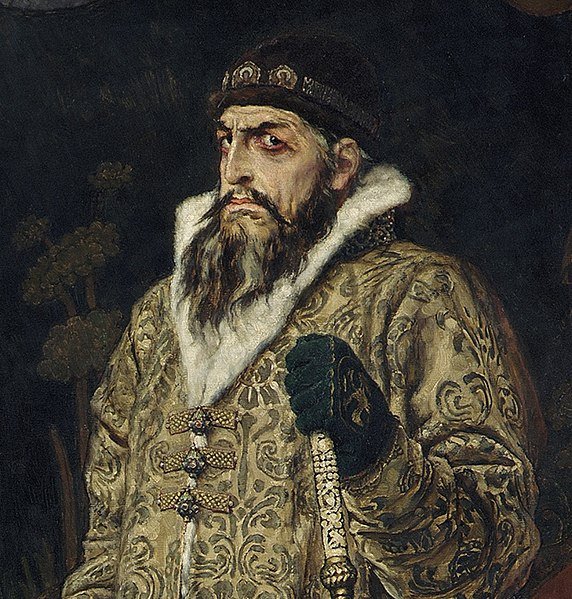 Tamar was also a woman whom the ruthless Ivan the Terrible, first Tzar of Russia, respected. He called her "The most wise Queen of Iberia, endowed with the intelligence and courage of a man".

Even Saladin, who led the Muslim recovery of the holy lands from the Crusaders and conquered Jerusalem in 1187, bowed to Tamar's request that he return the possessions of Georgian monasteries in the city. It's no wonder Tamar was regarded as a universal protector of Christians, her patronage reaching as far as Egypt, Cyprus and Bulgaria.
Immortal Beloved

With all Tamar's accomplishments, as well as her beauty, it's not surprising the legend arose that one of the world's greatest poets became completely lovestruck. Shota Rustaveli is said to have begged Tamar to marry him after presenting her with his epic poem, The Knight in the Panther's Skin.

A furious Tamar apparently sent him on his way – back to his wife – telling him to never return to her court. There's no concrete evidence of Rustaveli doing anything of the sort, although it is largely accepted that he authored the 1,661-stanza poem that pretty much deifies Tamar.

Canonised & Computerised

Of course, the Georgian Orthodox Church could not resist Tamar's charms, statesmanship – or her piety (she's said to have slept on a stone bed). Her feats seemed blessed by God Himself. So the church canonised her, declaring her a Saint. To this day, her Feast Day is celebrated on May 14.

If that wasn't enough to immortalise her, even the gaming industry has captured Tamar's spirit, including her reign in Civilization VI: Rise and Fall – Tamar Leads Georgia.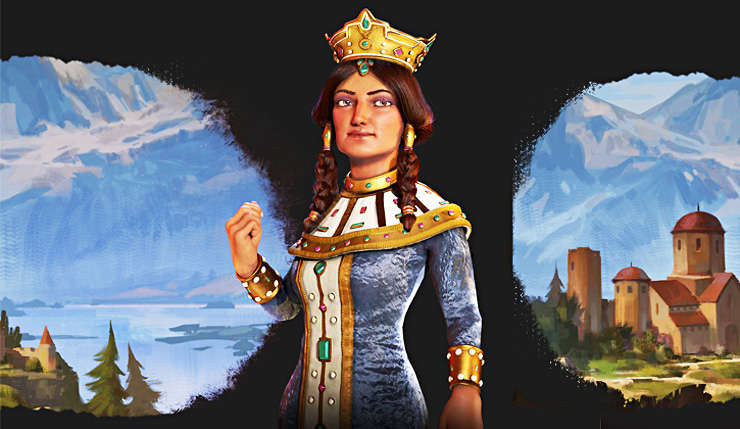 So a whole new generation, whether they're interested in history or not, read dodgy historical romance novels or not, will learn of the life and times of Georgia's great queen, King Tamar.
On Tamar's trail
If you're on an Overlando trip, considering adding these stops to your route:

Tbilisi (Kojori, Mtskheta & Gori)
Kojori / Agarani Fortress in Kojori is a winding drive north of Tbilisi. The castle, perched high on a mountain, is in ruins, but is believed to be where Tamar died after falling suddenly ill.
Svetitskhoveli Cathedral is a beautifully preserved Unesco World Heritage site in Mtskheta east of Tbilisi where Tamar's body is said to have been taken before being sent to Gelati Cathedral in Kutaisi.
Uplistsikhe, also east of Tbilisi, is a cave city where you can see the throne room named after Tamar.

Vardzia
Vardzia is an extraordinary cave city of mind-boggling scale that needs several hours for proper exploration. Seek out Tamar's fresco in the Church of the Dormition, from where she addressed her army before the Battle of Basiani.
She also played in the caves as a girl. They got their name when Tamar got lost and shouted out, in Georgian, "Ak var dzia", which means "I am here, Uncle!".

Kutaisi
Gelati Cathedral– built by Tamar's grandfather, David the Builder. This is where she was crowned for the second time, as regent, at the age of eighteen. The first time was when her father crowned her co-regent, at the age of twelve.
She's also believed to have been buried here, although no archaeological evidence of this has been found.
Read more