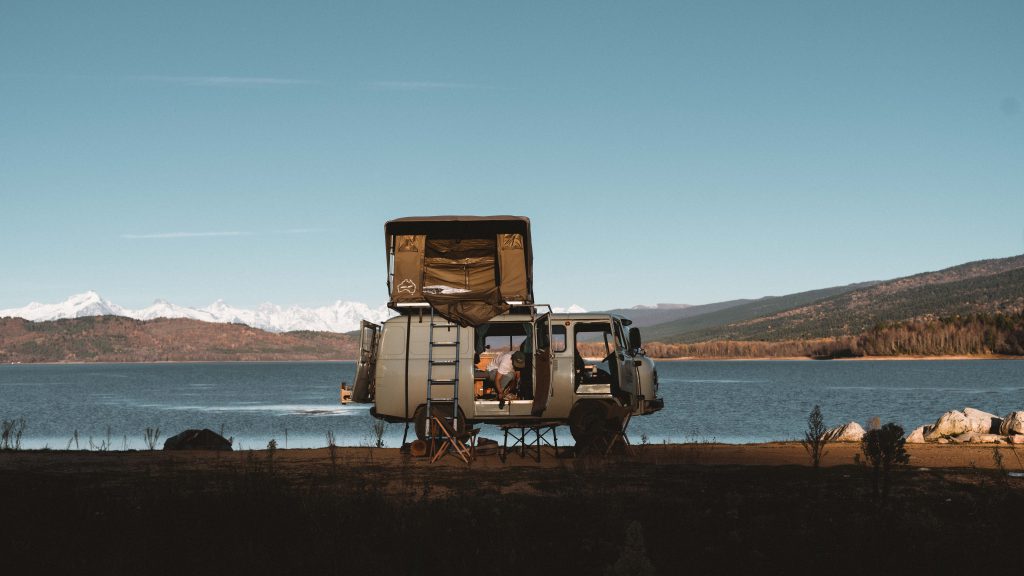 Here at Overlando we specialise in self-driving overland adventures. Our aim is to share our passion for road trips through new territories by providing you with everything you could ever need in our fully equipped overlanding vehicles.
We rent out several types of campers, so there is always one that fits your group size, budget and holiday plans.
Between the East and the West
We're located in Tbilisi, Georgia, on the divide between the East and the West. Tucked away from the world in the heart of the Caucasus mountains, Georgia is the ultimate road-trip destination. Despite its small size, Georgia has more than its fair share to offer. With landscapes ranging from soaring mountains to lush green valleys, temperate rainforests to year-round snows and glaciers, it inspires awe in all who visit. No matter what you're looking for, there's something here for everyone. If outdoor activities are your thing, then there's plenty for you too, such as hiking, rock climbing, horse riding, or even paragliding! If you're just looking to escape and relax, then head on out to one of Georgia's famous wine regions, or have yourself a beach holiday along the Black Sea coast.
Fully equipped camper rentals
No matter what you choose, all our 4×4 vehicles are fully equipped and maintained to get you there safely and in comfort. Currently we offer custom-converted UAZ Buhankas, fully equipped 4×4 Lada Niva camping cars and a luxurious Toyota Hilux Expedition Camper for rent, but we will be increasing our range in the future to allow for even more types of adventures. Click here to find out more about our awesome cars!
Overlando was founded by travel enthusiasts and experienced overlanders, so we understand fully that sometimes you want to explore even further. Contact us if there's something that you're interested in doing that we don't list here on our website – We're sure that we can work something out!
"Overlanding is self-reliant overland travel to remote destinations where the journey is the principal goal. Typically, but not exclusively, it is accomplished with mechanised off-road capable transport (from bicycles to trucks) where the principal form of lodging is camping, often lasting for extended lengths of time (months to years) and spanning international boundaries." – Wikipedia
What our guests say
Unforgettable trip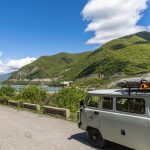 We rented the UAZ for 10 days and made an unforgettable trip. The contact with Overlando was very pleasant. During our trip we could always send a message if we had any questions. Would definitely recommend renting the car here!
Original review in Dutch
We hebben 10 dagen de UAZ gehuurd en hebben een onvergetelijke reis gemaakt. Het contact met Overlando was erg prettig. Tijdens onze reis konden we altijd een berichtje sturen als we vragen hadden. Zou het zeker aanraden om hier de auto te huren!
Overlando is echt een ontzettende aanarader. Het contact verliep erg prettig. Van te voren hadden we goed mail contact en konden we alle vragen m.b.t. mogelijke routes, maar ook m.b.t. huidige Covid-regels. In Georgië konden we via Whatsapp altijd vragen stellen die snel werden beantwoord.
Het is gaaf om in de UAZ rond te trekken. De wagen is van alle gemakken voorzien. Vooral de koelkast is een fijne bijkomstigheid, want na een dag hard rijden is er niks lekkerder dan een koud wijntje of biertje.
Yanna T.